Aopen KP180 degree meeting cam
Are you interested in purchasing this product?
Order now
Highlighted functionality
Specifications
The AOPEN KP180 is a 180° viewing angle camera with 4K resolution for video conferencing or remote learning. Being seen and heard correctly during teleconferences is paramount, and could not be more important. Dual 5MP wide-angle cameras capture a full 180° so that everyone in the room can be part of the meeting. The entire whiteboard is viewable for remote learning, and the instructor is tracked automatically using the on-board camera intelligence. The KP180 offers several mounting options: top of a screen, bottom of a screen, or mounted to a small tripod.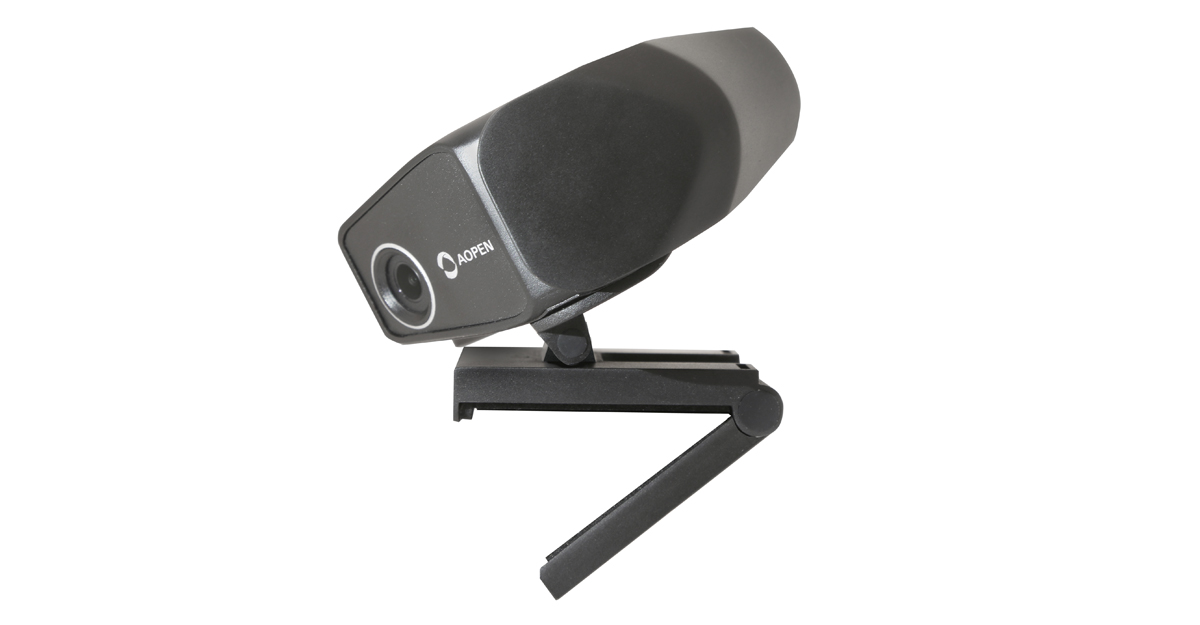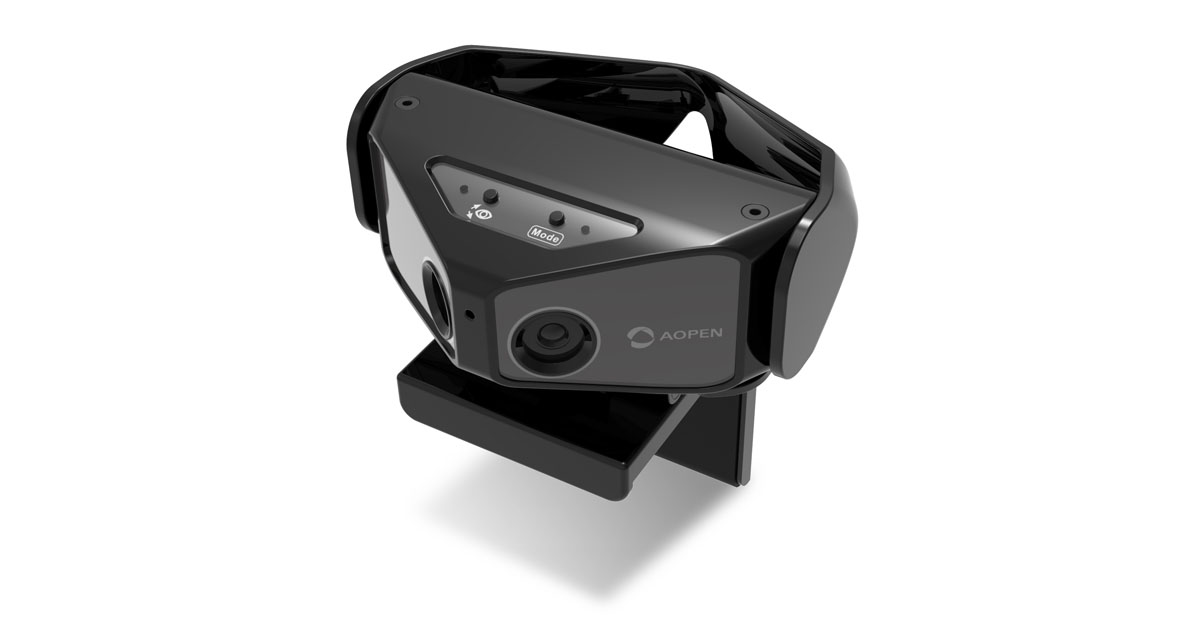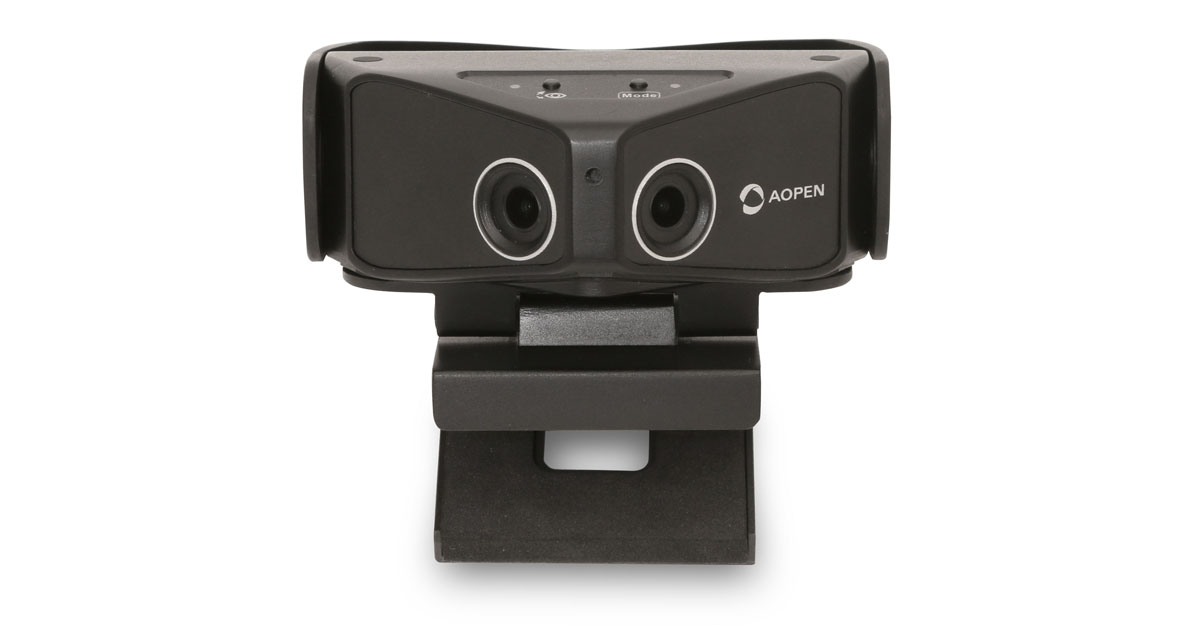 180° wide viewing angle with 4K resolution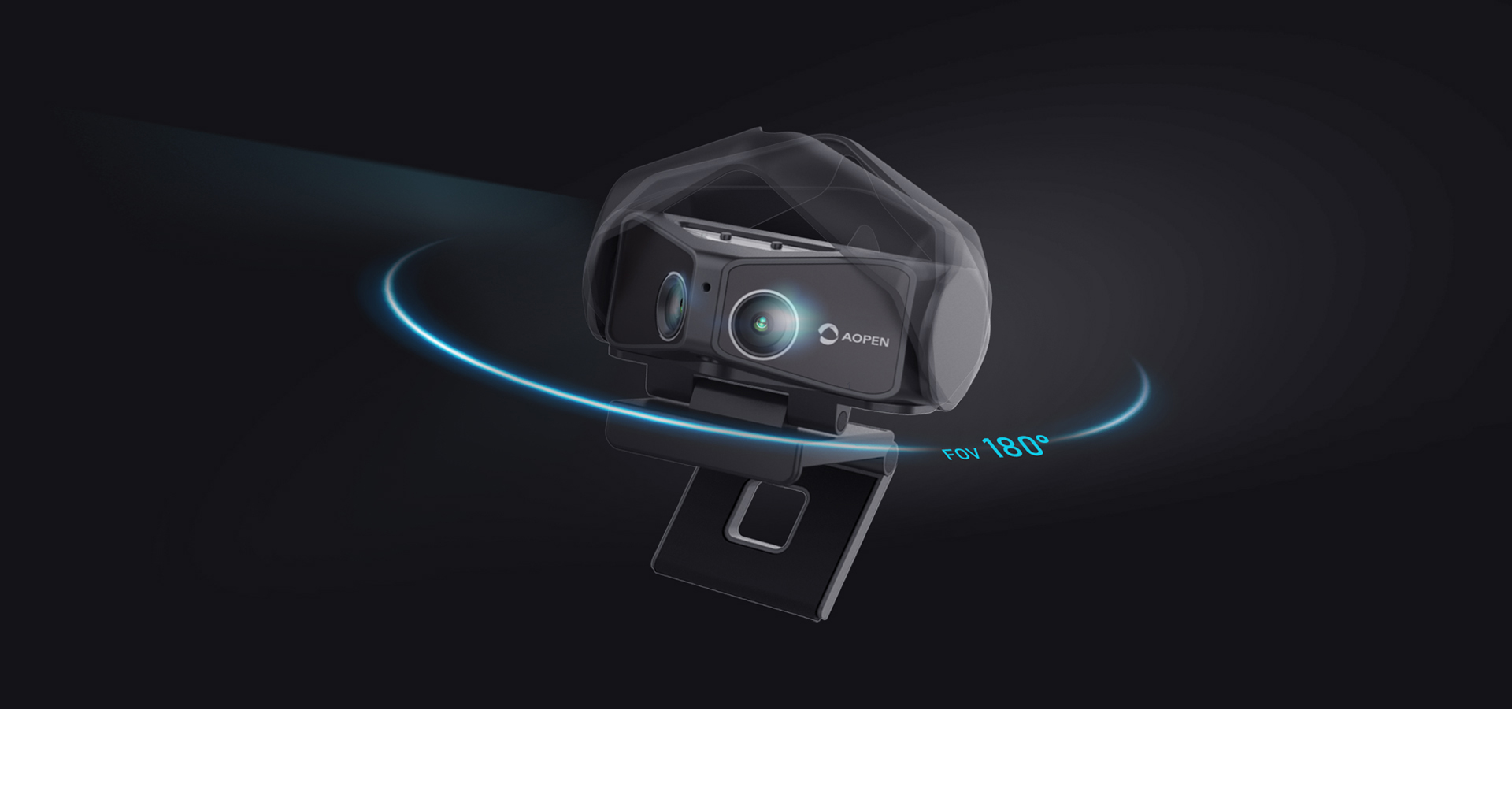 AUTO DETECTION AND AUTO TRACKING
The 180 Studio application provides SmartShine and SmartGuide for brightness control and other viewing mode options. Smart Track automatically tracks a single person or multiple people as they move within the 180 viewing window. SmartShine automatically adjusts camera brightness and contrast, ensuring that everyone can be seen correctly -- even in variable lighting.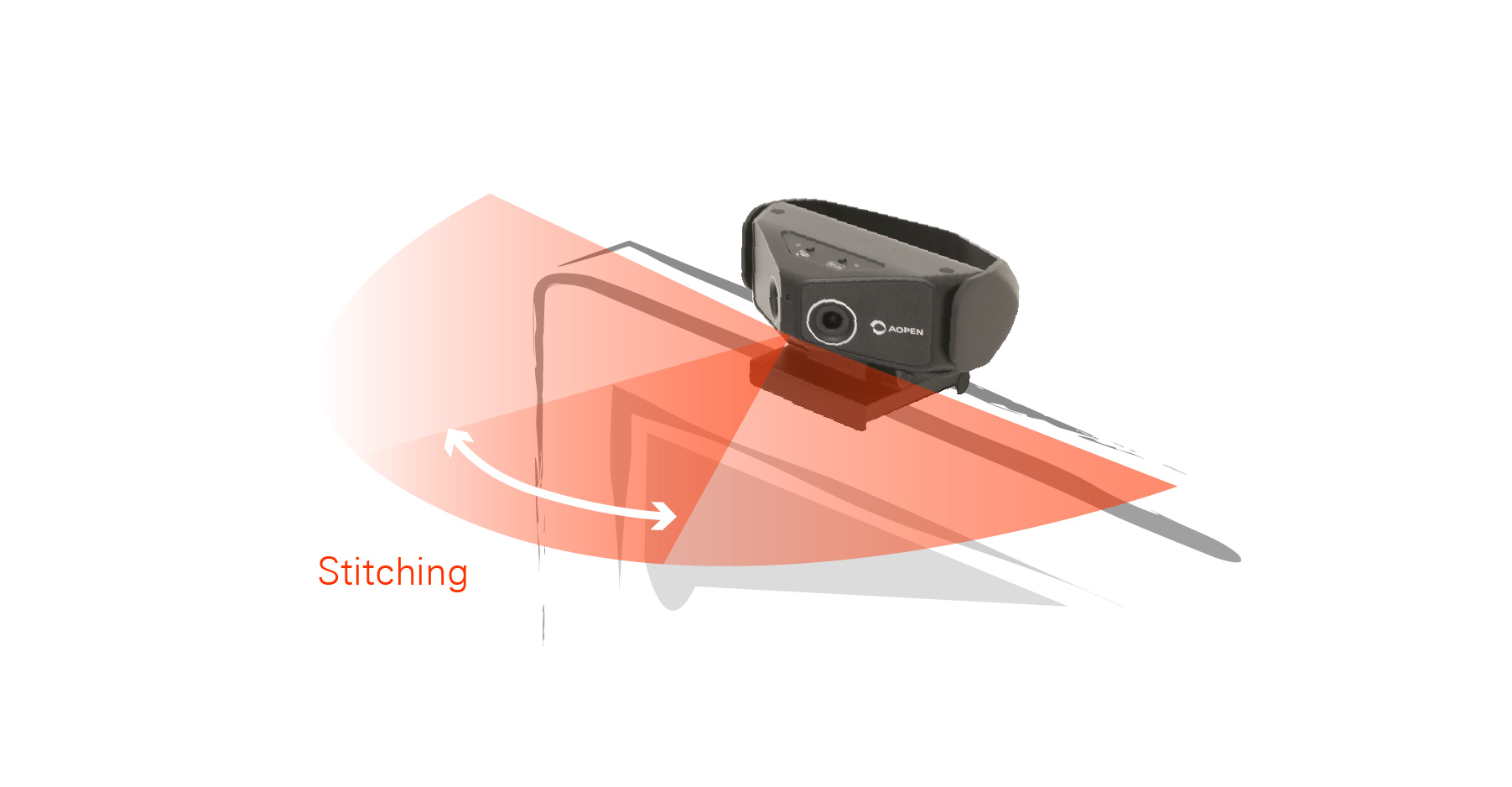 DUAL LENS WITH AI FUSION TECHNOLOGY
KP180 is designed with AI on board to stitch together two camera images into a seamless wide-format 4K image.*
*The minimum distance from camera to subject is 50 cm or 2 feet.
*The AI prioritizes foreground subjects, background artifacts can sometimes occur in the stitching region
ADJUSTABLE VIEWING ANGLE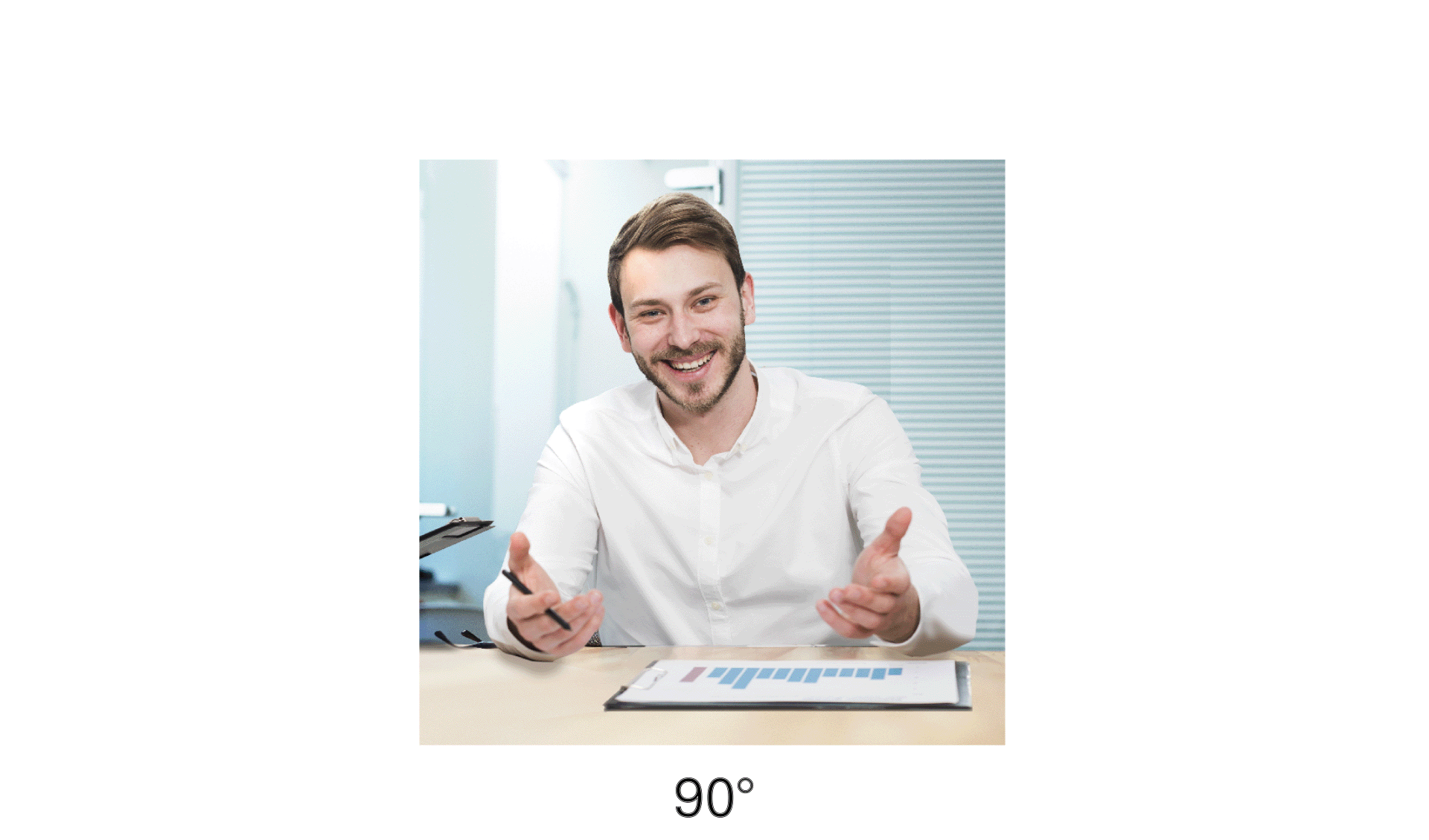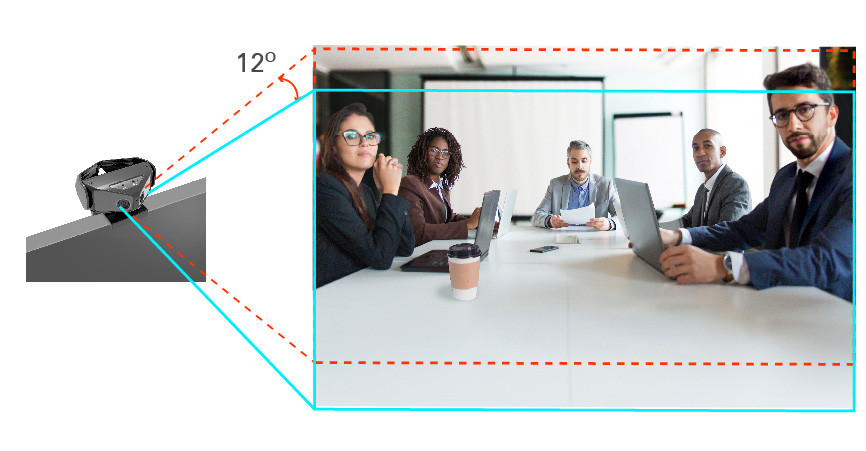 ELECTRONIC VERTICAL TILT ADJUSTMENT
An additional 12 degrees of electronic vertical tilt adjustment is available; an on-camera button allows the user to fine-tune the camera angle.
Privacy Cover
The KP180 has a physical privacy cover that can be flipped down to cover the front of the lenses, ensuring no visible data is coming from the camera.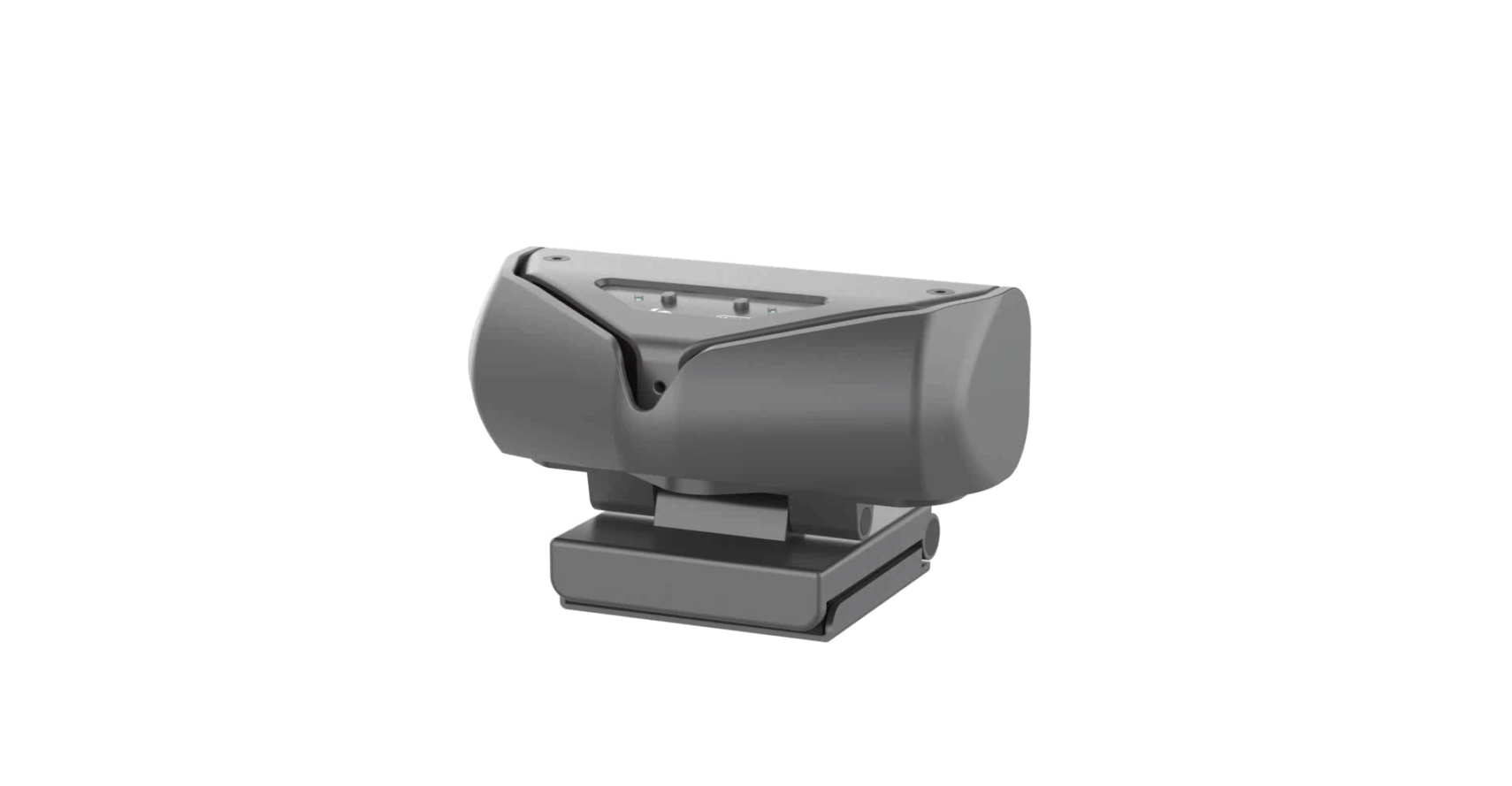 JUST PLUG AND PLAY, EASE OF USE
There are no specifications available at this time.